Before you draft blueprints and browse fixtures, you need a place where your home will rest. In other words, you need your own piece of land. This is a major chapter in your life if you are new to land real estate. As such, it is important you know the financing options to purchase land.
Building a home, barn, or office from scratch is certainly not for everyone, but it can be a satisfying experience that allows you to craft your ideal property. However, in order to achieve it, you will need a land loan, which is generally more complex than getting a conventional home mortgage.
Obtaining financing for land generates a different set of hurdles for potential buyers. For starters, there is no home to act as collateral for the land loan. Additionally, you won't get financing from a traditional mortgage lender. You require a land loan, which might have more stringent terms than a home loan.
Nevertheless, don't let that stop you from pursuing your dream of becoming a landowner. Here are a few things worth considering before buying land.
What are Land Loans?
A land loan is used to finance everything from a vacant lot, to a raw plot of land, and the construction of a new building. It can also be used for land that will host a personal home or a business. Land loans are typically considered riskier than a mortgage or other types of loans because:
Default rates tend to be higher on land loans than home loans. There are various reasons why you could default on the loan—perhaps construction plans fall through, or you run out of money.
A vacant plot isn't collateral. So, if you fail to make your payments, your unimproved land will be less attractive than a property that can go to foreclosure auction.
Borrowers are more likely to walk away. If they run into financial trouble, they will value saving the home they live in over a piece of land.
Furthermore, land loans come with higher interest rates, and more strict down payments and credit requirements than other property loans because of the above-mentioned perils to the lender.
What to Know When Buying Land
The terms of your land loan will depend on the type of loan you get, your plans for the land, and the specific lender you work with. Generally, there are three types of land that lenders will consider financing—raw, unimproved, and improved land—all of which come with their own unique sets of pros and cons.
Raw Land
As the name suggests, raw land is undeveloped. It doesn't have access to nearby roads, and there's no plumbing or electricity available. Essentially, it is a blank slate on which you can build whatever you want, depending on the zoning requirements.
Unsurprisingly, raw land is often cheaper than developed land. However, you should know that it will cost you more in the long run on behalf of all the improvements you will have to make.
Buying raw land is typically a high-risk prospect to lenders. They may often make up for it by charging higher interest rates and requiring higher down payments. In fact, you might have to put down around 50% or more if the purchase is speculative, meaning you are hoping the property value will rise.
Like with most types of loans, a solid credit score and hefty down payment are necessary to get approval for a raw land loan and qualify for the best terms.
Unimproved Land
Unimproved land is open to interpretation to a certain extent, and it is sometimes synonymous with raw land. Essentially, unimproved land has access to some basic utilities but still lacks essential items, like a phone box, electric meter, natural gas meter, etc. In other words, the plot highlights at least a few added improvements.
It is often easier to qualify for an unimproved land loan than a raw land loan, but it's still considered risky. Again, you should have a good credit score, down payment, and plan for the land.
Improved Land
Improved land is basically the most expensive since it is fully developed and construction-ready. You will also be able to qualify for a land loan with this type of land, and the lenders will offer lower interest rates and down payment requirements than the above land types.
Types of Land Loans and How to Get One
Once you have done a good amount of research, developed plans for your land, saved up a down payment, and have a good enough credit score, it is time to search for lenders. Land loans aren't easy to acquire, but you do have numerous financing options to purchase land.
Local Banks and Credit Unions
One of the ideal places to look for a land loan is your credit union or community bank. Local financial institutions will be knowledgeable about how the land surrounding your property can be used. They also have more flexibility when it comes to working with customers.
The U.S. Department of Agriculture (USDA)
The USDA offers land loans to borrowers who plan on building a primary residence in a rural area. If you plan to build the house yourself, consider applying for a Section 523 loan through the USDA. The interest rate at the time of this post is just 3%.
In case you want to hire a contractor to build the house for you, apply for a Section 524 loan, under which interest is charged based on the current market.
While you can qualify for no down payment, you will have to repay the loan within two years.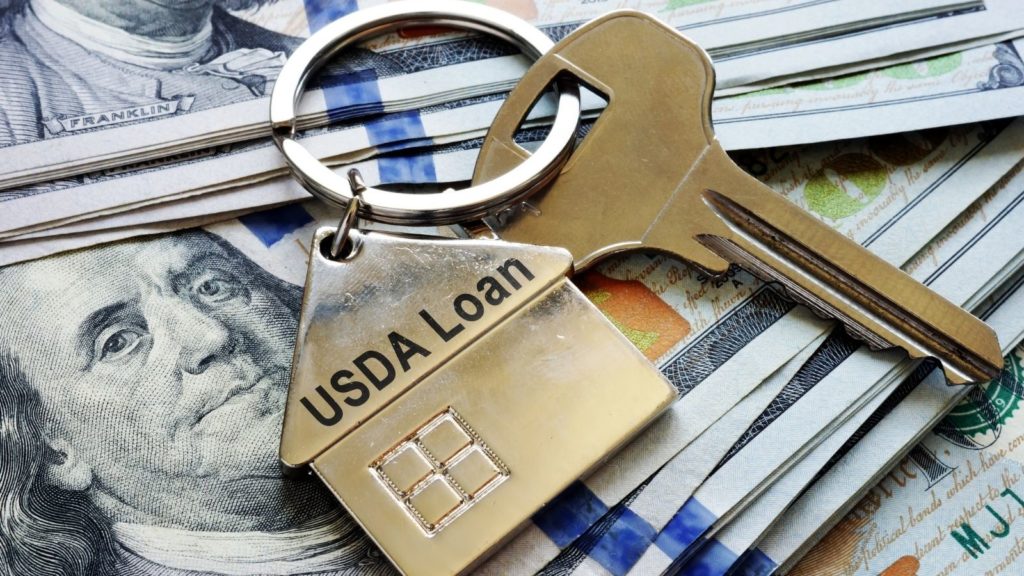 The U.S. Small Business Administration (SBA)
You can also secure a land loan through the SBA if you are looking to buy land where you will build facilities for a small business. The SBA provides two types of land loans —Certified Development Company (CDC) loan and the SBA 7 (a) loan.
Direct from the Seller
Lastly, you might be able to work out a financing deal directly with the seller. This option will eliminate the hassle of tracking down a third-party lender and applying for a loan. Nonetheless, an individual seller might ask for a much larger down payment and be repaid within a shorter time frame.
If you choose to take this route, make sure that you get the agreement's details down on paper, and consult with a lawyer.
Where to Find the Top Land Loan Lenders
If you are ready to acquire a land loan, one of the best places to begin is your own backyard. Local lenders will be more efficient in assessing the land and its potential. They will also have the flexibility to offer you better terms. You can also turn to the internet.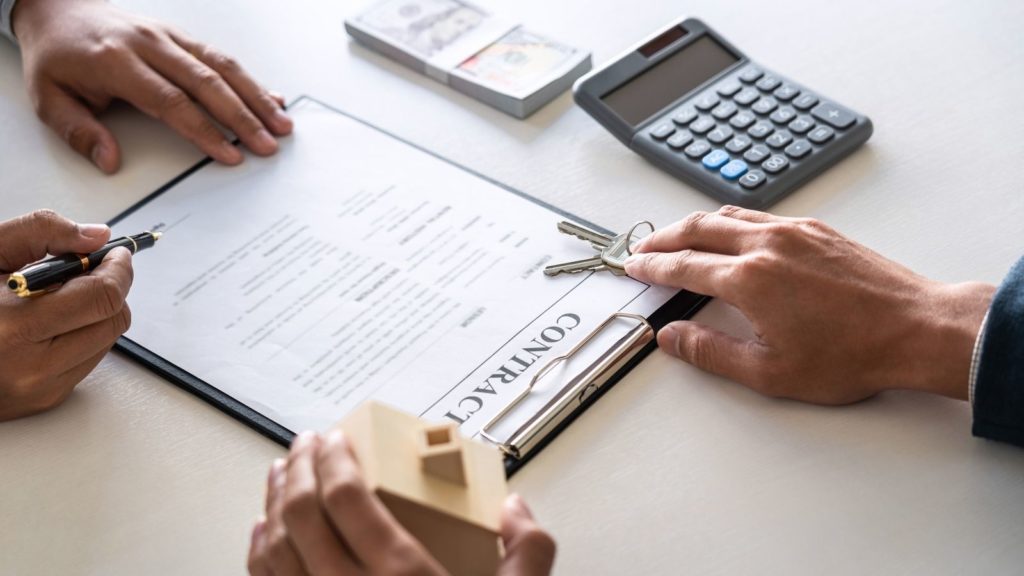 Regardless of the lender you choose, ensure you spend time evaluating all your options and crunching the numbers. While there are many financing options to purchase land, there are so many additional factors to consider. Enlist the work of a land specialist, don't rush into anything, and think ahead before signing your name on the dotted line.
Have Questions? Ask Heyn Real Estate
Providing you with superior customer service and an enjoyable real estate experience.
Summary
Article Name
Financing Options to Purchase Land
Description
Obtaining financing for land generates a different set of hurdles for potential buyers. For starters, there is no home to act as collateral for the land loan. Additionally, you won't get financing from a traditional mortgage lender. You require a land loan, which might have more stringent terms than a home loan.
Author