Tips and Strategies for Selling your Land
Are you thinking about selling your land but aren't sure where to start? Let's start with an important distinction. Selling land is different and trickier than selling a house. You'll need to start by finding the right information and strategies. Land buyers will be more interested in the location and the property's potential rather than the more tangible features of a house. Second, different sales techniques are required for buying land versus buying a home. Lastly, the market for buying land is significantly less active than the housing market, so you will need to be prepared to wait around to sell land!
First Steps of the Selling Process
There are some questions you will need to ask yourself as you go through this initial process: who is your buyer, and what do they need to know? Next, what is their profile, or, in other words, what kind of criteria do they have? Finally, what are their plans for the land? After answering these questions, you will need to ensure that your land is ready for visits. Make sure you have attractive and marketable photos of the property, where your land is looking its best. Another tip for optimizing your property is to offer "walk the property" visits, where you have the chance to show off your land's best features.
When you get around to pricing your property, you will need to make sure you are not pricing the property too high — this can drive away potential buyers. Since the market is not as active as the housing market, and since the market price for lots and land is not always clearly defined, you'll need to be careful about how you price appropriately to sell land. First of all, when advertising your property, use online listings specifically targeted at lot and land buyers. This will ensure you are attracting the right kind of buyers. You can also offer financing options.
Heyn Real Estate Can Help!
For more guidance in these areas or if you're stuck wondering how to sell land, your best bet is to hire a real estate agent who knows the area and the market well. If you are thinking about selling your land, whether a ranch, farmland or recreational land, our friendly and knowledgeable experts at Heyn Real Estate can help! Contact us today to book our services and optimize your search for the best use of your money and efficient use of your land.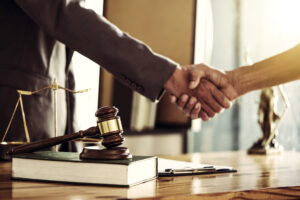 Determining if you want to use a real estate attorney or title company for closing your real estate investment is a question that deserves considerable