The Southern Black Hills are ready to celebrate Christmas!
Have a holly jolly Christmas! It's the best time of the year! And the time has come to take in the cherished traditions of the season in our beloved Black Hills. Naturally, you will likely feel drawn to attend events in your own community, but if you are really looking to get into the holiday spirit, read on for a list of Christmas activities in several southern Black Hills communities. Once you've selected your desired events, grab a coffee at Mountain Mudd, a car load of your favorite people, and hit the road. Just keep in mind that it might not be a silent night with all the excitement!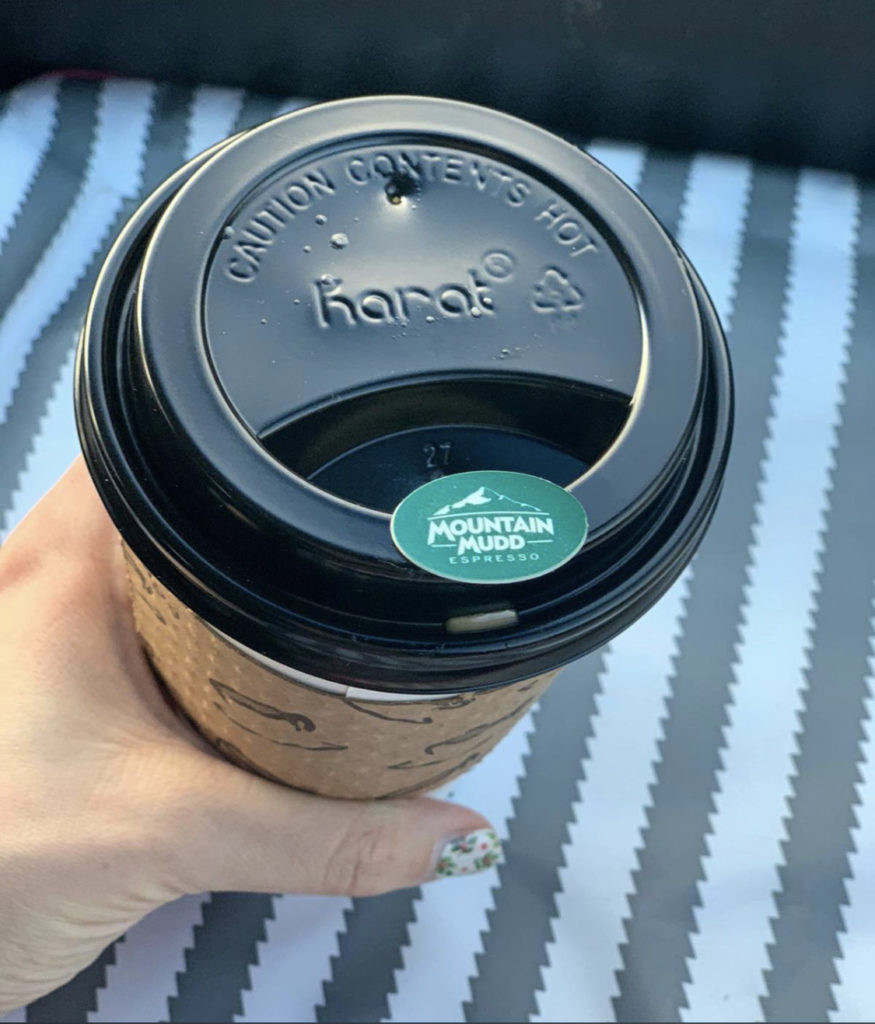 First off, for our Wyoming Black Hills readers, we will start with you on our list of Christmas activities in the Black Hills.
Newcastle, WY, Christmas Season Activities:
NEWCASTLE'S 18TH ANNUAL FESTIVAL OF TREES on December 3, 2021, at 6pm

Enjoy the night with a tree and wreath auction, hors d'oeuvres, coffee, juice, commemorative wine glasses, wine tasting, and music by Al and Brenda Costello and Company. Raised funds will be given to Weston County Children's Center, Weston County Humane Society, FOCUS, and Explorer Post #66.

LIGHTED PARADE on December 4, 2021, at 6pm
Shop small in Newcastle, WY! Though the town may be small, you can find the perfect gift for everyone on your list with the great list of stores/eateries. One that really stuck out was Isabella's. Through November 26, 2021, spend $100 in gift certificates and get a $20 gift card for free! Let me tell you, Isabella's is absolutely delicious! And don't forget to get a coffee from Cambria Coffee…DELIGHTFUL! Frontier Farm and Ranch will amaze you at their selection.
Sundance, WY, Christmas Season Activities
THE SWEET REFRAIN OF CHRISTMAS LIGHTED PARADE on December 3, 2021, at 5:30pm

Local events before and after the parade throughout the town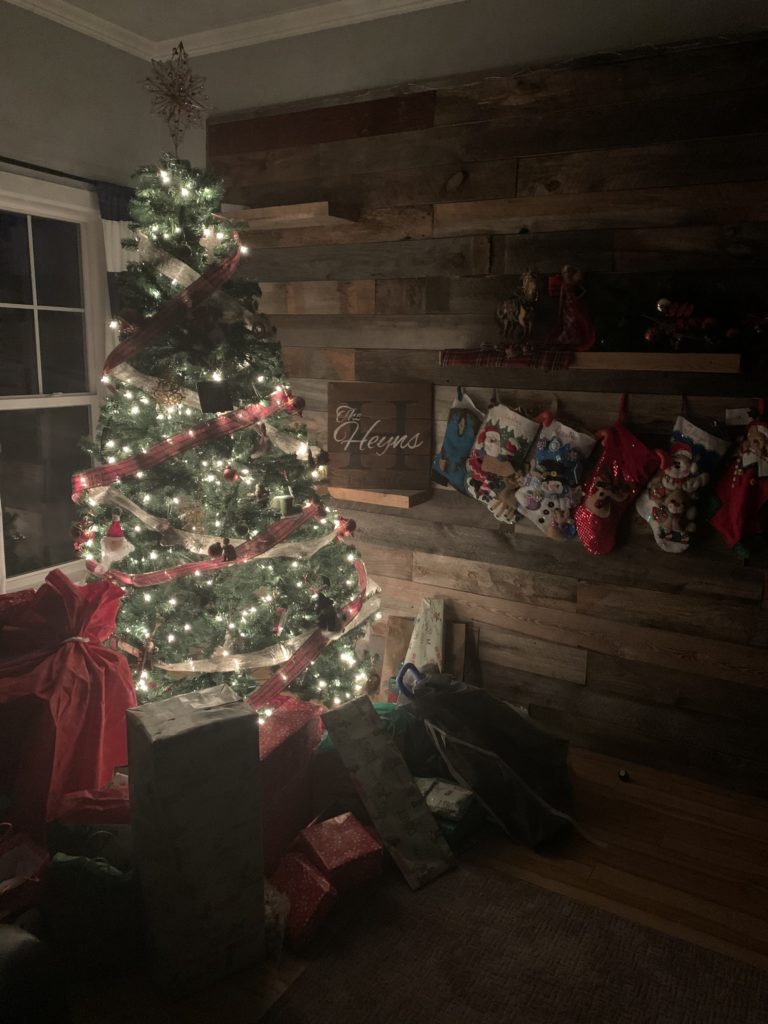 Secondly, for our SD readers:
Hill City, SD, Christmas Season Activities
HILL CITY OLD TYME CHRISTMAS PARADE on November 26, 2021, at 5pm

The parade starts at 6, but you want to be sure to arrive at the Alpine Inn at 5 for roasted chestnuts and cider. (Alpine Inn is an absolute favorite of our family!) After the parade, head over to Old World Plaza where Santa and Mrs. Claus will be handing out apples. HOW FUN!

HILL CITY'S LANE OF LIGHTS on Museum Drive is a nightly attraction from November 26-December 24, 2021
Kris Kringle Kraft Show on November 26-27, 2021, at the Hill City Middle School
1880 Train Holiday Express

All aboard the 1800 train! Destination North Pole! This spectacular Christmas event will be a memory not soon forgotten. There will be lights along the tracks, a special story, cookies and hot cocoa. The one-hour round trip ride departs from Hill City, and there are many opportunities to get your ride. The Holiday Express will run November 26 & 27, December 4, 11, 12, 18, 19, 23, 24, and 26.

While there, be sure to walk the Trees & Trains Exhibit at the SD State Railroad Museum.

UGLY CHRISTMAS SWEATER DANCE at the Mangy Moose on November 27
HILL CITY CHURCHES COFFEE HOUSE CHRISTMAS at Little White Church December 19
Shop Small in Hill City! So much charm in the heart of SD stores! From The Handbag Store (Yes, an entire store of bags!) to Granite Sports, and so many more, you will be pleased with the shopping selection Hill City provides.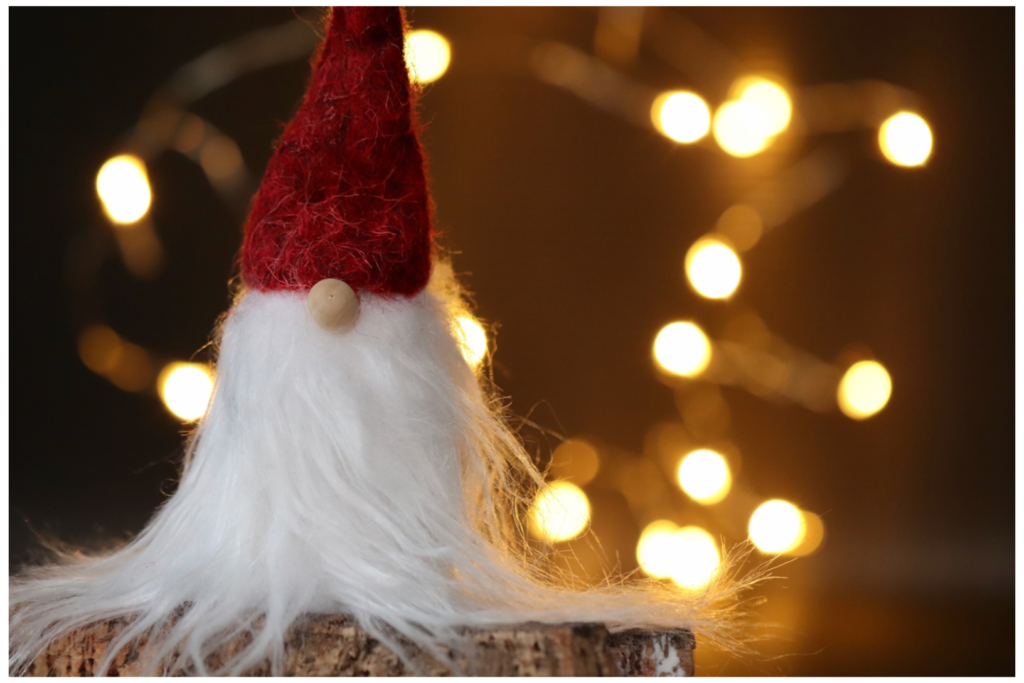 Hot Springs, SD, Christmas Season Activities
CHRISTMAS IN THE HILLS WEEKEND EVENT starting December 3, 2021, at 4pm

So many wonderful Christmas activities are planned for Hot Springs Christmas in the Hills. Start off on the Cookie Cruise from 4-6. What is a Cookie Cruise? Local bakers provide local businesses along the historic downtown with their yummiest cookies. You get to go to the businesses, try the cookies, and vote for your favorite. BONUS that you can get some shopping done while you're at it!

5:00 Evans Lobby for the Sandstone Singers

5:30 Santa and Mrs. Claus arrive at the Evans

6:00 Tree lighting and community caroling at the Evan's Porch (Did we just enter a Hallmark movie?)

6:15 Journey of Lights Parade

6:45 Soup Supper-United Churches

December 4, 2021, from 9–4 Crafter's Marketplace and Food Court at the Mueller Center. Weather permitting, they will have carriage rides!

10am-2pm Pictures with Santa

6-7pm Outdoor Living Nativity at the Mueller Center

After all that, and being reminded of why we are even celebrating, at 7:00 "Manger Melodies" Christmas variety musical show commences at the Mueller Center Theatre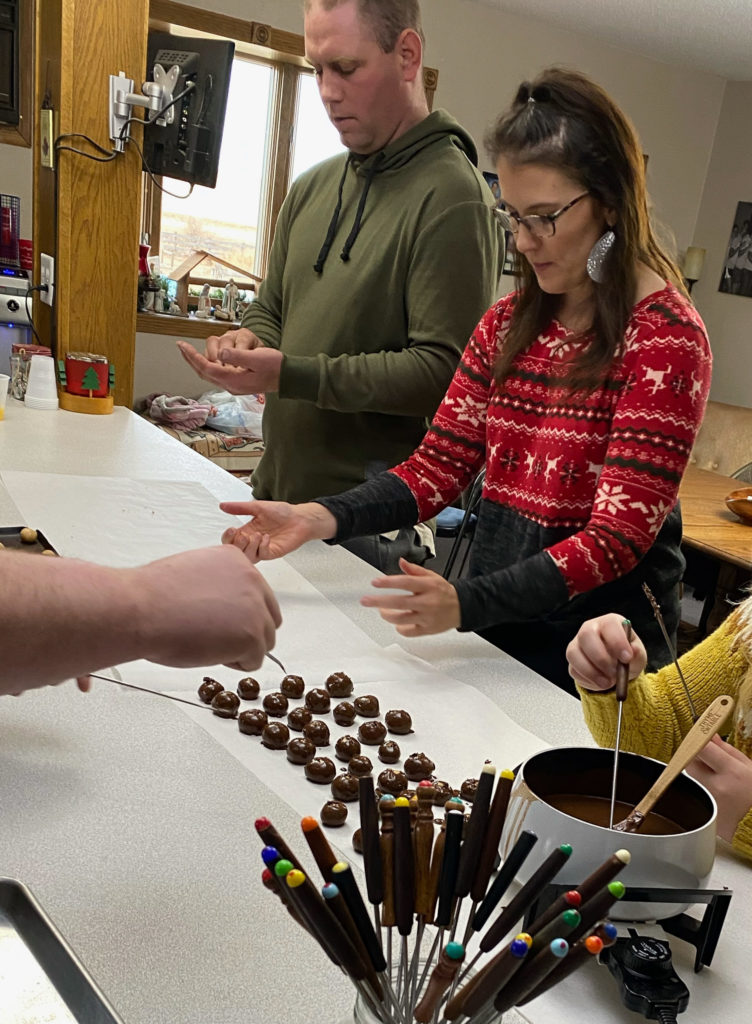 Custer, SD, Christmas Season Activities
CUSTER CHRISTMAS PARADE on December 4, 2021, at 5:30pm

Kick off the Christmas season in Custer by dining at one of their delicious eateries followed by the parade. Once the parade ends, walk over to Way Park for the Memorial Tree Lighting Ceremony.

CHRISTMAS FOR KIDS on December 18, 2021, from 12-4pm

Participation in this event is limited, so be sure to register early. All participants will have about an hour to enjoy lunch, play holiday games, and then visit with Santa & Mrs. Claus.

CUSTER STATE PARK FESTIVAL OF TREES at Custer State Park Visitor's Center from November 27-January 1

Area businesses have decked the halls of the Visitor's Center. Enjoy the display of trees and vote for your favorite. Plus, there's nothing like a day in the park to rejuvenate the soul!
And last, but not least for our Christmas activities in the Black Hills, Rapid City, SD
HOIDAY CELEBRATION AND WINTER MARKET on November 27, 2021, from 2-6pm at Main Street Square

2:00 and 4:30pm Figure skating performance

2-6pm Winter Market shopping

4:56pm (prompt) Tree lighting
Afterwards, enjoy the FESTIVAL OF LIGHTS PARADE on November 27, 2021, at 6:00 at Downtown Rapid City

CHRISTMAS NIGHTS OF LIGHTS at Storybook Island

November 26-27, and December 3, 4, 5, 10-23, 26-31, 2021, from 5:30 to 8:30pm

Imagine 20 miles worth of lights all on your favorite storybook characters. This event is absolutely remarkable for all ages. Our family has gone several times. Let's just hope it comes upon a midnight clear.

KOUNTRY JUNKIN' 2021 CHRISTMAS MARKET on December 4, 2021, at the Event's Center at Central States Fairgrounds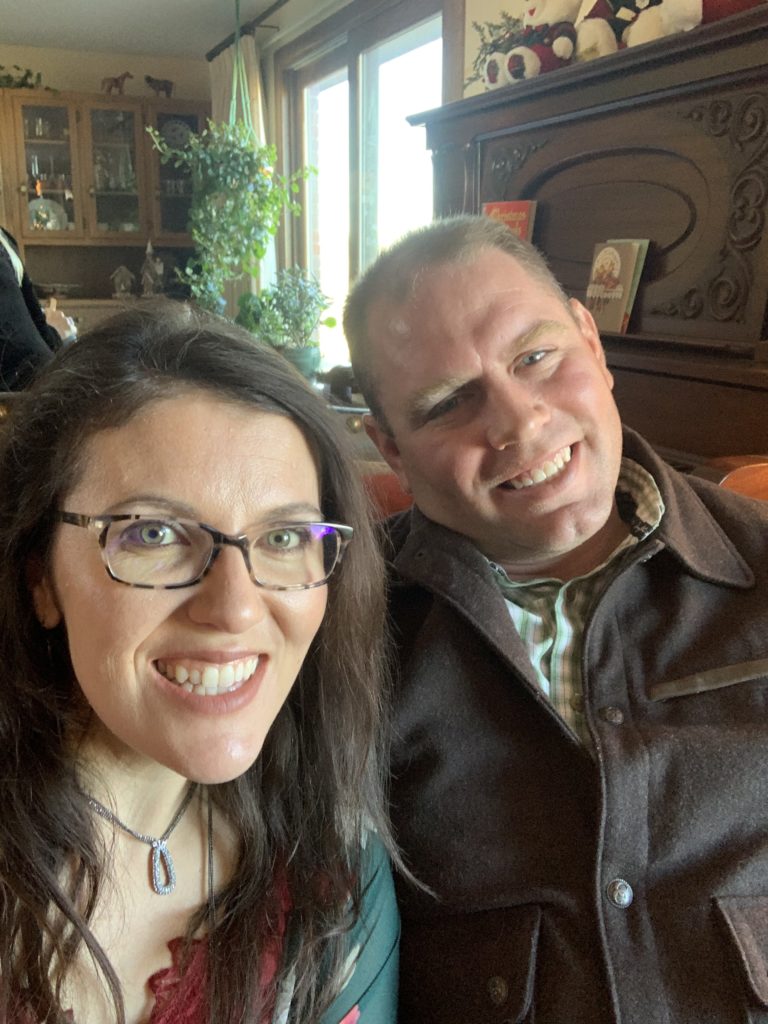 In conclusion, living in the Black Hills, whether the SD or WY side, is a year-round treat. Sure, some believe it is a summer destination, however, our white Christmas' certainly compete with the best of them. (And that's not to neglect mentioning the gorgeous fall colors!)
Been thinking of moving to the Black Hills?
Search SD, WY, and NE Properties for Sale
Moreover, there's nothing like a little Christmas magic to make our kids roll their eyes when they see Mama kissing Santa Claus. Christmastime seems to bring out the best in people, and events like these truly make it a winter wonderland. If you are one of the many volunteers making these events happen, thank you! While all of these activities are so wonderful, the very best part of the season is Jesus Christ being born, the first step in making a way for us to spend eternity with Him in heaven. Now that is the best part! JOY TO THE WORLD!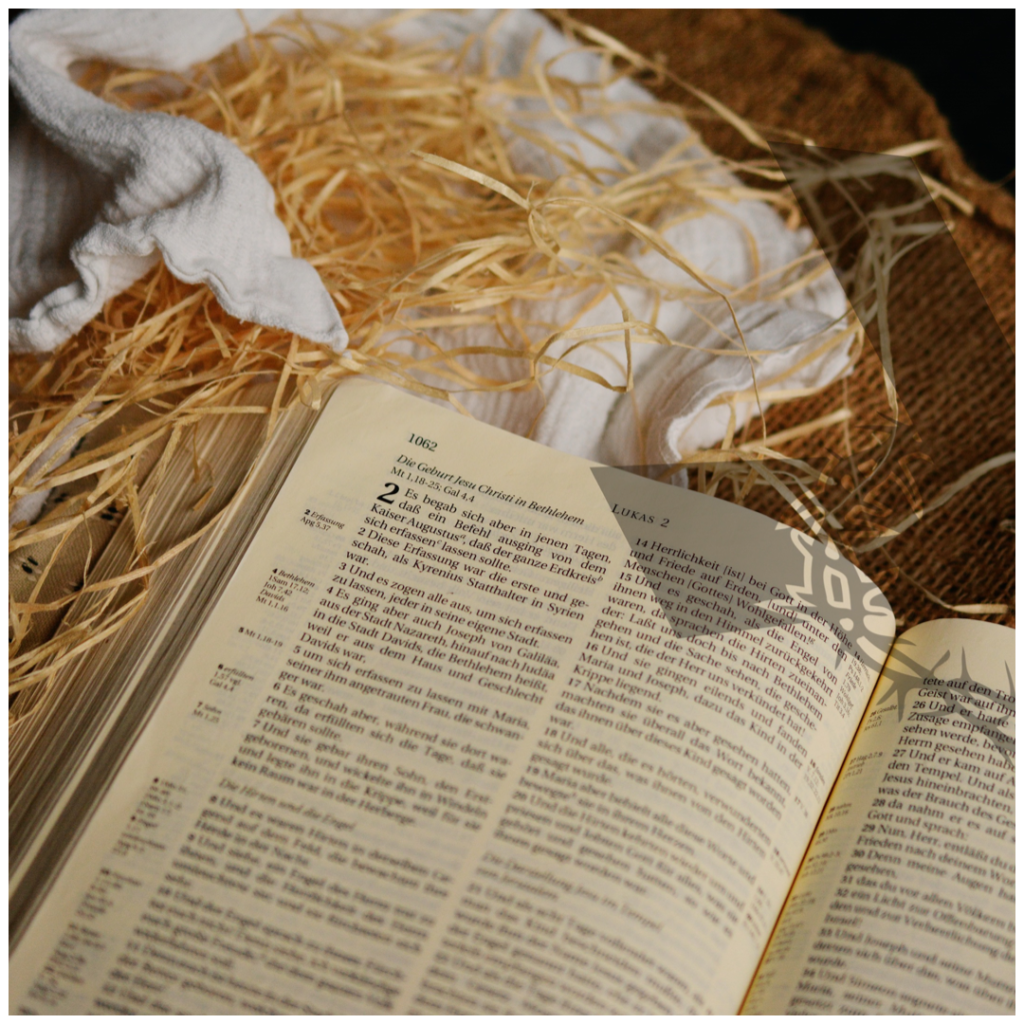 Luke 2:9-12
"And an angel of the Lord suddenly stood before them, and the glory of the Lord shone around them; and they were terribly frightened. But the angel said to them, "Do not be afraid; for behold, I bring you good news of great joy which will be for all the people; for today in the city of David there has been born for you a Savior, who is Christ the Lord. This will be a sign for you: you will find a baby wrapped in cloths and lying in a manger."
Summary
Event
​
Christmas Events in the Black Hills
Location
Description
Here is your one stop shop for a list of some of the best SD & WY Black Hill's Christmas events.